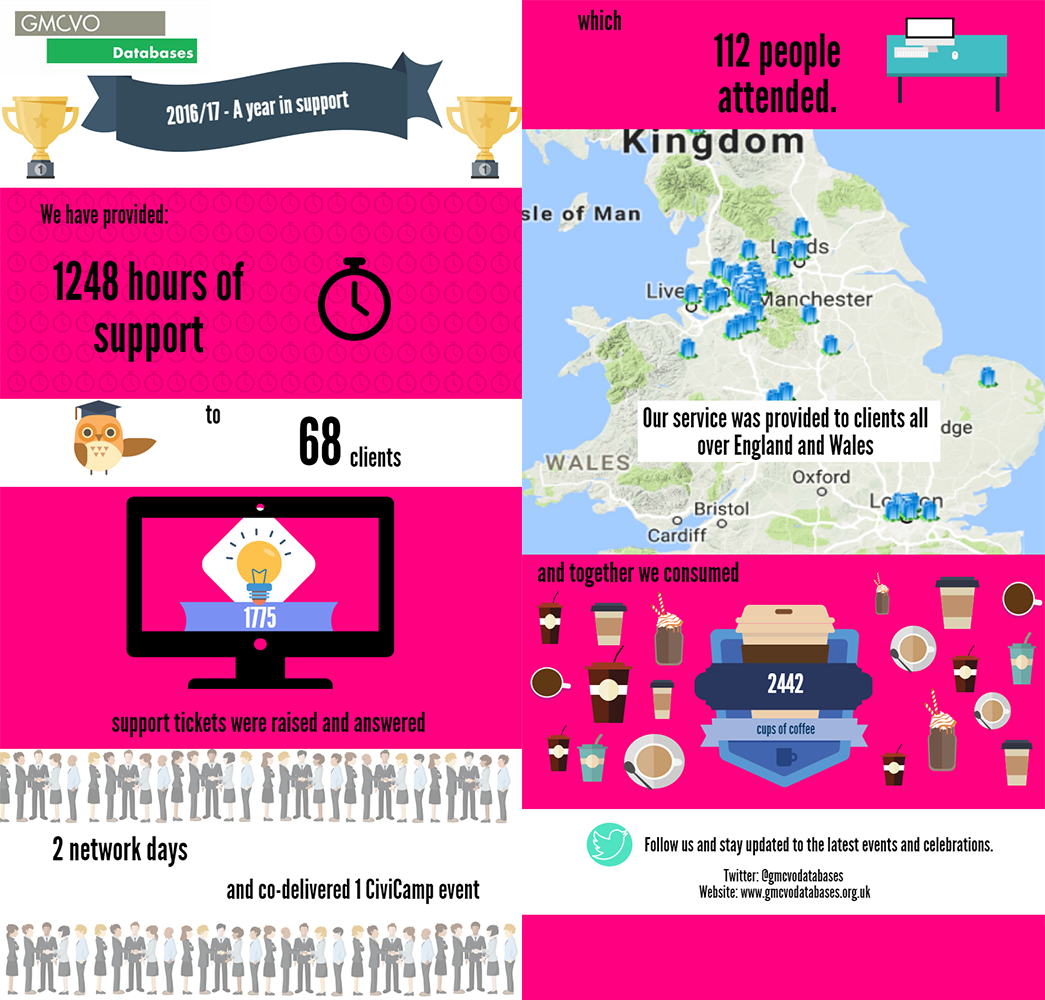 Happy New Support Year!
It's hard to believe another support year has passed! GMCVO Databases are moving into our 8th year of supporting the VCSE with CiviCRM and it's been another busy year. We've had two new colleagues Mike and Alice join the team in 2016/17 to help support with the increased number of clients and development we've been doing.
This year also saw the first CiviCamp in the UK which was hosted here at the St Thomas Centre in Manchester. It was a really successful event and great to be a part of. We're looking forward to the next event and getting to know the CiviCRM community even better.
Thank you to all our clients for another great year. We're all looking forward to supporting you this year.