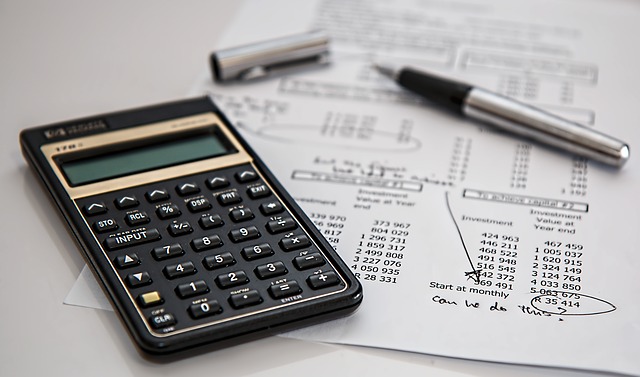 Every decision your organisation makes will have a financial implication, projects cost money and there's no getting away from it.  When implementing a CRM you should consider what functions you need and how much it costs to support and sustain them.
In our opinion, the greatest advantage of CiviCRM is that you can benefit from all its features in one single system.  This means you don't have the cost of purchasing software/licences and maintaining multiple systems that carry out separate activities (such as mailings, event management, fundraising, memberships/subscriptions).
To demonstrate this let's examine some example scenarios: -
Charity A scenario - no paid systems
Charity A doesn't use any system to manage their contacts, events, members or donations. Everything is recorded either separately, or in a single spreadsheet.  Recently they took the leap to an online spreadsheet; Google Sheets, which allows multiple users to access their data.
The problem is that a spreadsheet - although easy to use and quick to set up - is not a database system.  There is no way to check duplicates, log activity, and record events against specific individuals they already know about.  Their processes are limited and manual.  To track donations and memberships everything is manually recorded.  There was an attempt to streamline, but setting up formulas and macros isn't a skill everyone has, or can easily learn.  At some point Charity A will have to decide whether this method is the best way to work, particularly as their services grow and managing the data becomes more challenging.  When staff ask questions such as, "how many donations did we receive this year?" or "how many individuals who lived in Manchester, and received our newsletter, attended our event?" there will be no quick or easy way to find out.
The cost of this option maybe free, but once a charity reaches a certain size there will be costs incurred by not implementing a CRM database.  These costs may be difficult to measure, but lost productivity, slower workflows, lack of intelligence to support decision making will almost certainly affect Charity A as it grows.
Charity B scenario - various licensed systems (Updated July 2018)
Charity B uses three systems.  All good systems that will do their specific task well.  However, using three separate systems that don't talk to each other means they may have to duplicate work, they will probably lose control of data and will almost certainly miss out on valuable knowledge.  Charity B will have the same problem as Charity A in that they won't quickly or easily be able to answer questions about how their donors, subscribers and event attendees engage with them.   These inefficiencies will inevitably cost their organisation money.  Let us suggest running three systems costs an arbitrary figure of 15 minutes of additional staff time per week for an organisation of 10 staff who cost £15/hour:  0.25 hours x £15 x 10 staff x 50 weeks = £1,875 per year just in inefficiency!
Let's look at the costs of the three systems:
Service
Comments
Cost (1000 subscribers)
Cost (2000 subscribers)
 
 
 
 
Mailchimp for newsletter mailings
 
Free (limit to 12,000 ind mails/month)
£20 x 12 months = £240
e-tapestry to track donors and donations
 
£1,188 (+£600 set up)
£2,220 (+£600 set up)
Eventbrite to manage event registrations/ticket sales

 
In this example we use a ticket price of £20.  Charges 6.5% + fixed fee of £0.49/ticket.  NB There are no charges for free events. 
£1,300 (6.5%) + £490 (fixed fee) = £1,790
£2,600 (6.5%) + £980 (fixed fee) =  £3,580
Sub Total
 
£2,978
£6,040
Adding in inefficiency costs
 
£1,875
£1,875
Total cost
 
£4,953
£7,915
You can easily see from the scenario above that the larger the organisation the bigger the financial burden becomes.  We think this is unfair for charities, social enterprises and non-profits.  Why should you pay more for the same function, just for having more supporters, newsletter subscribers, event registrants and/or donors?  In addition, the longer a voluntary organisation functions, the same costs are incurred year-on-year. Charity B running 1000 subscribers would incur costs of £24,765 over 5 years.  With 2000 subscribers this goes up to £39,575 over 5 years.  Add in software to help you manage the way you deliver your services, and you have even higher costs.
Charity C scenario - use of a single CiviCRM system
Charity C has implemented CiviCRM. They collected their requirements and data from existing systems.  Using CiviCRM they had the choice to either import this historic activity themselves, or employ a CiviCRM service provider to do it for them.  The CiviCRM provider charges for project implementation, but this is a one off cost (unless they need further development in future).   Implementation costs include a custom design and installation service, including on-site user training, hosting and on-going support.
| | |
| --- | --- |
| CiviCRM implementation (one off cost) | from £4,500i |
|   | (average £8k) |
| CiviCRM module | Cost per year |
| CiviMail | £0 |
| CiviEvent | £0 |
| CiviContribute | £0 |
| Hosting / support costs (example) | average £1,200 |
| Total | £1,200 |
You don't need to be an expert to see that these costs over 5 years are much lower than the costs of Charity B over 5 years. If your organisation only runs for one year then you might well consider the options used by Charity A or Charity B. However, if you want a system that will serve you for 3, 5, 10 years then the financial case for CiviCRM isn't difficult to make.  £14,000 over 5 years compares favourably with £25,000 or £40,000, and if you grow the costs don't grow with you (unless you want to develop the system to do more for you).
With CiviCRM you also have access to more modules that can help to manage many other areas of your work, including recording the work you do with service users, and monitoring outcomes among others.  As with the example above, you would pay one-off development costs to set up these additional modules, but ongoing hosting and support costs would increase minimally, if at all.
Footnotei: Implementation costs vary depending on what your specific needs are. Consider data import, on-site training, any consultancy required.
Expel the myth: Open-source is not free.
Open source software may be free to use but it is not free to set up and maintain.  CiviCRM is being maintained by a Core Team and paid developers, supported by a strong community of developers, implementers and users.  This ensures that the software stays relevant in meeting the needs of its users, and works at least as well as the alternatives on offer – sometimes better!
Having said this, as you can see from the scenarios above, open source is far more cost effective than other commercial systems on the market.
Third Sector should not mean third rate systems
Just because the private and public sector can afford expensive systems, this should not mean charities, social enterprises and non-profits have to settle for less. CiviCRM is a first class system designed for non-profits, by non-profits.
In summary
Charities must implement systems to support their work
They may pay a fair price for implementation
They will pay an ongoing service charge
We believe you shouldn't be ripped off for the service
Consider your options, consider CiviCRM and GMCVO Databases